Humor
Personality
Drive
Cultural stand-up
Great beer
Beer and entertainment
Beer and entertainment, it doesn't get any better. A beer tasting with Eddie from Midtfyns Brewery is not just any beer tasting. Eddie's beer tasting is filled with entertainment, cultural differences, and not least delicious beers!
Learn more on Eddies Events
From Midtfyns brewery's assortment of more than 20 different beers, it will not be a problem finding something exciting and good, so everyone will get to taste something that they like.
1 beer glass for everyone
It is important to have the right equipment when drinking quality beer. Therefore, we ensure that everyone gets a beer glass to take home.
2-3 hours of entertainment
After 29 years in Denmark, Eddie himself thinks that he is well integrated. The entertainment offers a little cultural stand-up, where you get to look at Denmark through the eyes of an American.
For companies and groups
We offer beer tastings and entertainment to companies and individuals. So, if you are interested in doing something out of the ordinary, if you have something to celebrate or just want a special experience, then the beer tasting is absolutely perfect.
Beer tastings can take place at the brewery or anywhere you wish. It is all up to you.
Book your beer tasting on Eddies Events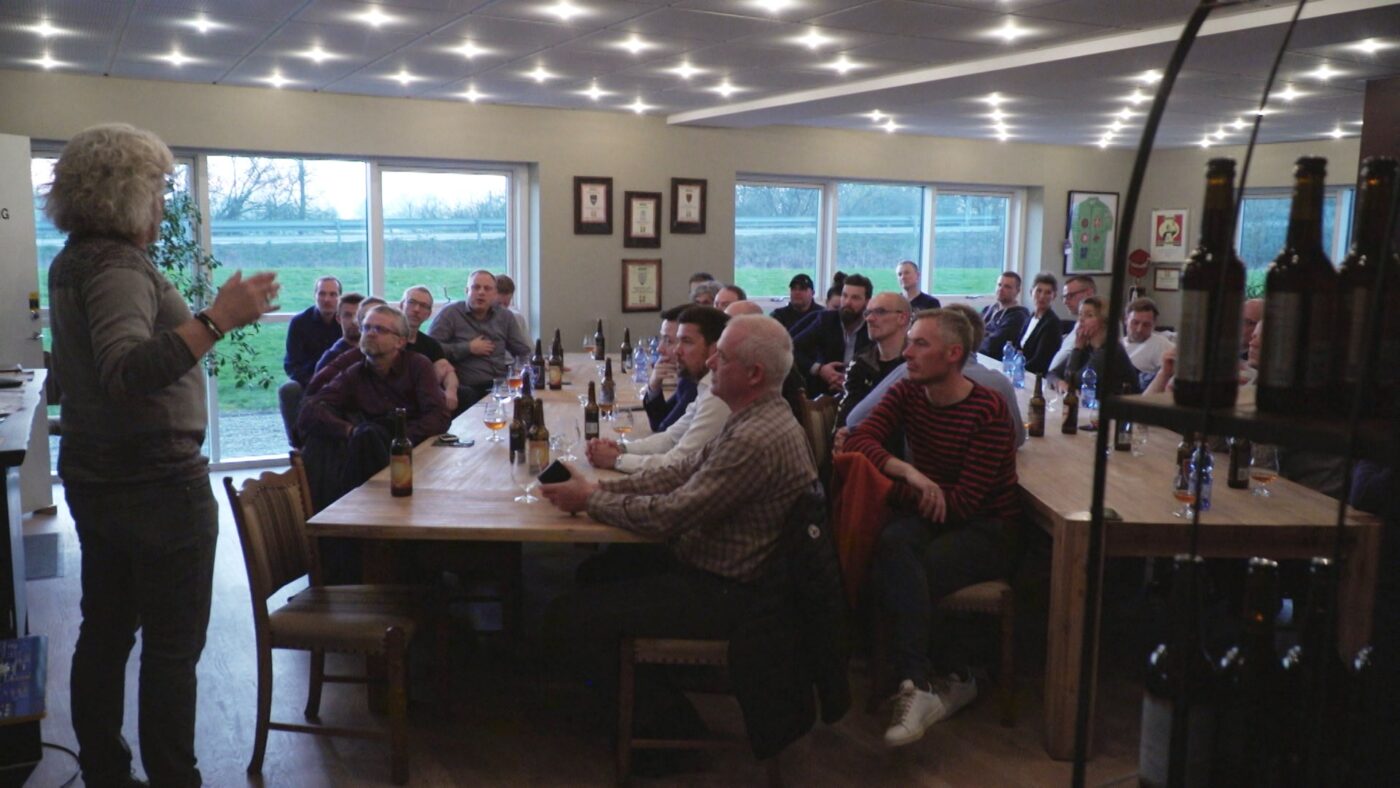 Price for a beer tasting
DKK 295,- per person
Min. 40 people outside of the brewery
Min. 25 people at the brewery
For tastings outside Funen, transport and bridge tolls are added to the price.